As staff of Windsor Pentecostal Church, through all of the ministries and work we do; it can all be summed up in one word ~ relationship. Our desire would be that we build healthy, spiritual relationships with each other, and with the Lord. Feel free to contact any of us with questions or comments. We would love to hear from you.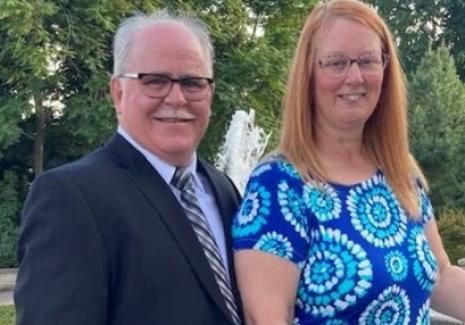 Church Ministries & Connections Pastor
Pastor Derick Sharron grew up in Point Leamington NL. He is married to Annette (Tremblett) and they have two adult children. Pastor Derick entered pastoral ministry in 1994 and comes with considerable ministry experience. His ministry began as Associate Pastor of the Deacon Ministry (church care) at Phoenix First Assembly, Phoenix AZ from 1994-2001. From 2001-2006, he was the Founding Pastor of Radiant Family Church in Jacksonville, FL. From 2010-2011 he was the Director of Church Ministries (Volunteer), at Elim Pentecostal Tabernacle St. John's, NL. From 2012-2015, Pastor Sharron was the Church Planter/Lead Pastor of the Torbay Family Church, Torbay, NL. April 2016-September 2018, he was with the Park Avenue Pentecostal Church, Mount Pearl, NL. Pastor Derick Sharron served as a PAONL Chaplain for Eastern Health (Volunteer) from 2011 to 2019.